Figuring out which fat reduction process best fits you can be a formidable challenge. There are so many to choose from! As we said in our last blog, finding a professional who puts your care first is absolutely essential. We understand that such an expert can seem very difficult to find, but we have good news: you just found one! At Front Range Plastic and Reconstructive Surgery, we have a Board Certified plastic surgeon who has the knowledge and experience to guide you to the best solution for you.
Have you ever heard of Venus Freeze? People tend to confuse it with CoolSculpting®, especially because it has the word "Freeze" in its name. In today's blog, we're going to clarify the difference between these two treatments.
There's nothing frozen about Venus Freeze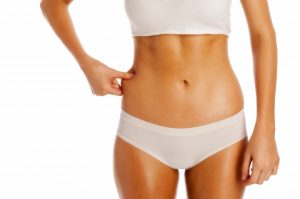 This treatment actually delivers heat! It uses a radio frequency to heat tissues while leaving the skin unaffected. When fat, tissues, and collagen are heated to the
correct temperature for 10-15 minutes, the the tissues contract and make the skin look tighter. It can be used anywhere on the body where there is loose skin, including arms, thighs, abdomen, and even the face. It takes several treatments to achieve results.
As you can see, Venus Freeze is designed to address skin laxity. It can't do anything about fat. That's where CoolSculpting comes in!
CoolSculpting takes care of fat
As we've said in past blogs, CoolSculpting is effective for fit people who have pockets of fat that doesn't respond to exercise. It uses cryolipolysis to freeze fat cells and kill them. The dead fat cells are then naturally eliminated by the body, and results show up! If CoolSculpting creates loose skin, Venus Freeze may be a good solution.
Contact the world-class team at Front Range Plastic and Reconstructive Surgery to learn more about nonsurgical liposuction today!